Daily Observations 10 December
Market performance. Sectors performance. SPY snapshot.
Market Performance
All major indices rebounds from yesteday's modest pullback except for Russell 2000.
Sector Performance
All 11 sectors finished green today.
Best sector: Technology up 2.01% at 174.88.
Worst sector: Communications up 0.05% at 76.70.
VIX is down 13.39% at 18.69.
Crude oil /CL is up 1.44% at 71.96.
TNX is up 0.13% at 14.89.
TYX is up 0.96% at 18.84.
SPY Snapshot
SPY closed at 470.74.  A small distance away from the 55-day high of 470.65.
Will this kick us off to the strong December month that historically was the case? Stay tuned.
Relative strength index closed at 60.35.  Higher than 60.22 from 08 December. This supports my thesis of a breakout.
SPY closed above its EMA9 of 464.8.
Volume picked up at the back half of today's session to close higher than the last two days.
Market Climate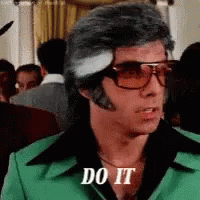 Disclaimer: I am not a professional investment adviser and my opinions are based on my own technical analysis.  Please consult an investment professional before making investment decisions.