Mind the gap.  You can thank politics and the uncertainty of the Covid variant Omicron.   Sunday night already ruined the ending for me; I saw /MES tumbling down the rabbit hole down north of 50 points.  
I already knew I'll be listening to The Boomtown Rats piano intro at the end of Monday's session.  If you're not following where I'm going with this, then go Google it.
Market Performance
Sector Performance
Today: All 11 sectors are red
Best sector: Consumer Staples down 0.65% to 74.71
Worst sector: Energy down 1.24% to 53.01
VIX climbs higher in the 20s for the second time up 6.03% to 22.87
Crude oil /CL is up 0.63% to 68.66
TNX is up 1.21% to 14.19
TYX is up 1.71% to 18.49
SPY Snapshot
Mind the gap.  $SPY gaps down in today's session closing at $454.98.
Relative strength index continues to decline to 38.98 lower than our 44.66 support. If you've been following us, we raised the question last Friday if we will see a continuation of decline? The answer has been delivered today
Volume declines to north of 106M compared to last Friday's north of 135M.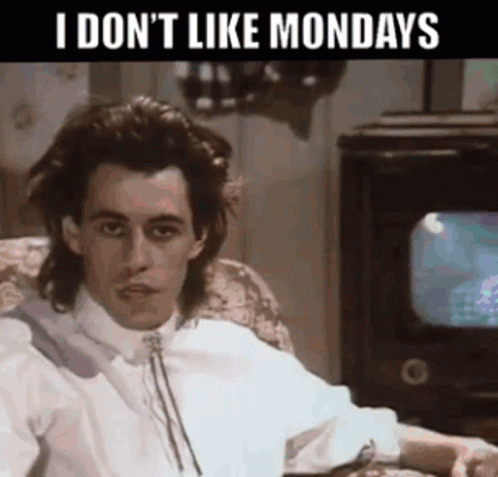 Disclaimer: I am not a professional investment adviser and my opinions are based on my own technical analysis.  Please consult an investment professional before making investment decisions.