Daily Observations 07 December
Market Performance. Sector Performance. SPY Snapshot.
Will there be a hat trick at end of session tomorrow? Stay tuned.
Will Leonardo continue to clap tomorrow? (see below)
Our weekly TA is again validated today.
Market Performance
Day two of green jackets today.  Christmas Rally!
We saw continuation today across the board.
VIX is down at 19.43%.
TNX is up at 3.21%.
TYX is up at 2.22%.
Crude oil is up at 3.09%.
Sector Performance
All 11 sectors are green today.
Best sector: Technology XLK at 3.63%.
Laggard sector:  Consumer Stapes XLP at 0.22%.
SPY Snapshot
SPY continuation today up to the last minutes of the session.
Relative strength index has good momentum.
Trading Climate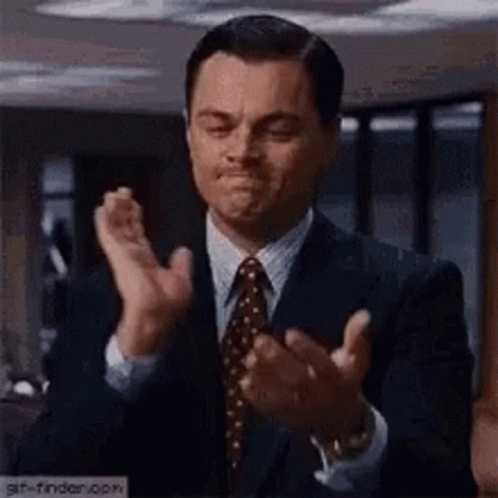 Disclaimer: I am not a professional investment adviser and my opinions are based on my own technical analysis.  Please consult an investment professional before making investment decisions.